CHALK MATTERS
Some people say, "chalk is chalk." Not true. It's important to know what's in the chalk you're breathing and putting on your hands. Depending on what's in it (or not in it), chalk can absorb moisture and affect your skin and lungs differently.
A team of world-class geologists and chemists recently conducted independent tests on 5 of the most common chalks for rock climbing. The results were clear:
FrictionLabs chalk is the purest chalk out there.
Learn More
What is Rock Climbing chalk?
Chalk is mined as Dolomite, a mixture of Magnesium Carbonate, Calcium Carbonate, and numerous other compounds. Magnesium Carbonate
When exposed to moisture, Magnesium Carbonate traps water molecules on the inside of its crystalline structure, leaving the surface dry.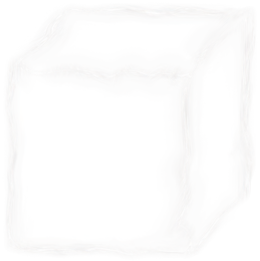 Calcium Carbonate
Calcium Carbonate attaches water to the outside of its structure, causing the surface to feel moist and slimy. Not a good characteristic for grip.
How This Impacts You
Longer Lasting
Chalk up less. Have better grip. Climb Your Impossible.
Safer
Our chalk has no harmful drying agents or impurities. We've run the tests - you don't want to be breathing what's in traditional chalk.
Take Care of Your Skin
Climbing is tough enough on your hands. Don't make it worse with low quality ingredients that destroy your skin.
All climbing chalks claim to be 100% Magnesium Carbonate. When you run the tests though, the truth is that they all have significant amounts of impurities, drying agents, heavy metals, and other fillers.
We're the first to admit that our chalk isn't 100% pure; it would be extremely expensive and impractical to make. But our chalk is by far the purest out there, meaning it will last longer, dry your hands better, and keep your lungs and skin healthier than anything else.
The results are clear: FrictionLabs engineers the cleanest chalk there is.
How do we do it?
We believe in quality above all else.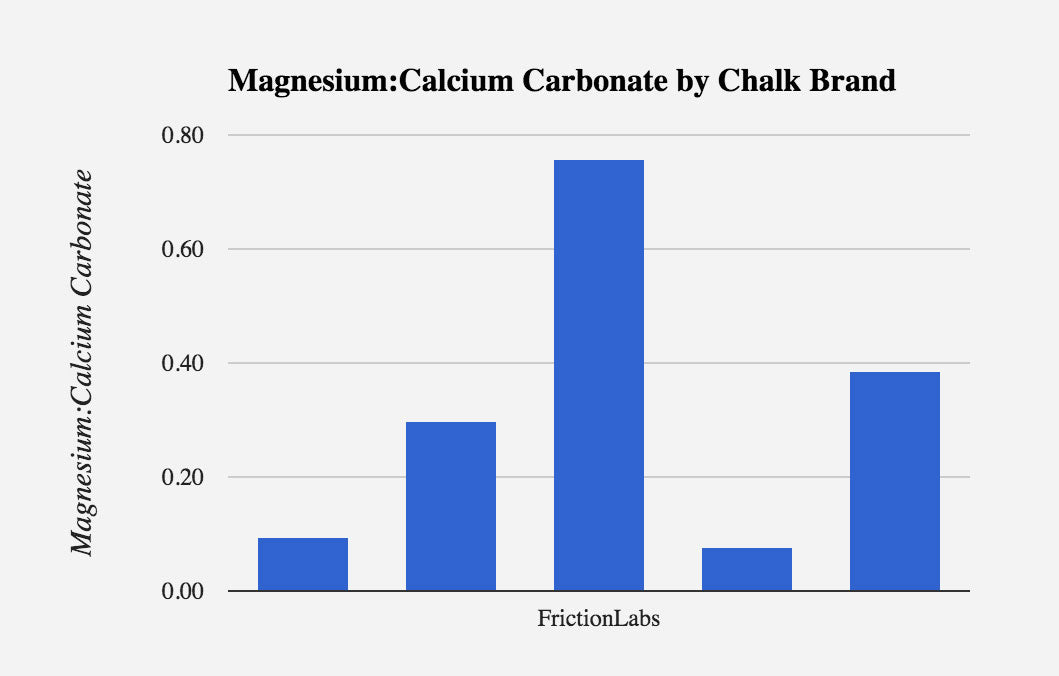 Chalks tested include Bison Ball, Metolius Super Chalk, Evolv, and Metolius Block
We use a proprietary process to create chalk with an extremely high Mg:Ca ratio. And because climbers have different texture preferences, we make our chalk into 3 distinct textures. They're all the highest quality chalk, it's just a matter of personal preference:
In Conclusion...
Whether you're a new climber or a seasoned pro, if health and peak performance are important to you, you want FrictionLabs chalk.
Are You Ready?
dON'T TAKE OUR WORD FOR IT
Hear it straight from the expert
"Chalk C, FrictionLabs, yields the highest Magnesium detection. Chalk C, FrictionLabs, also yields much lower counts for the other elements, hence is the most chemically pure."
If you like to geek out on science as much as we do:
Read the full paper